DeFacto Shaving Oil
Regular price
$15.00 USD
Sale price
$15.00 USD
Unit price
per
Sale
Sold out
View full details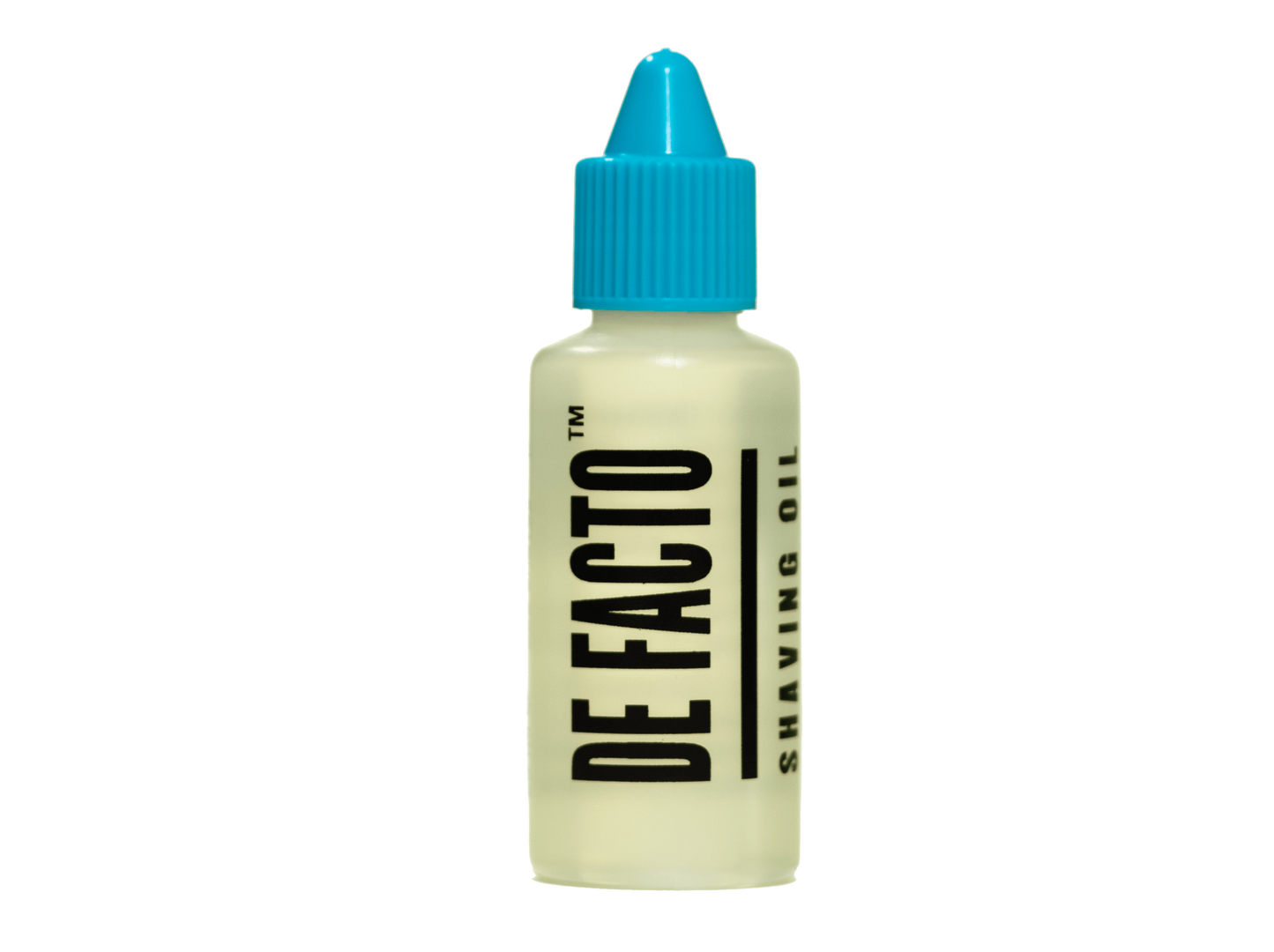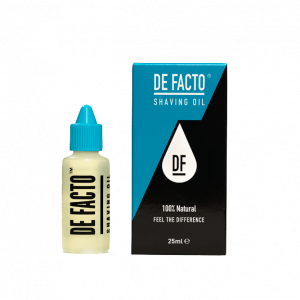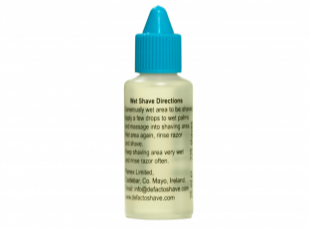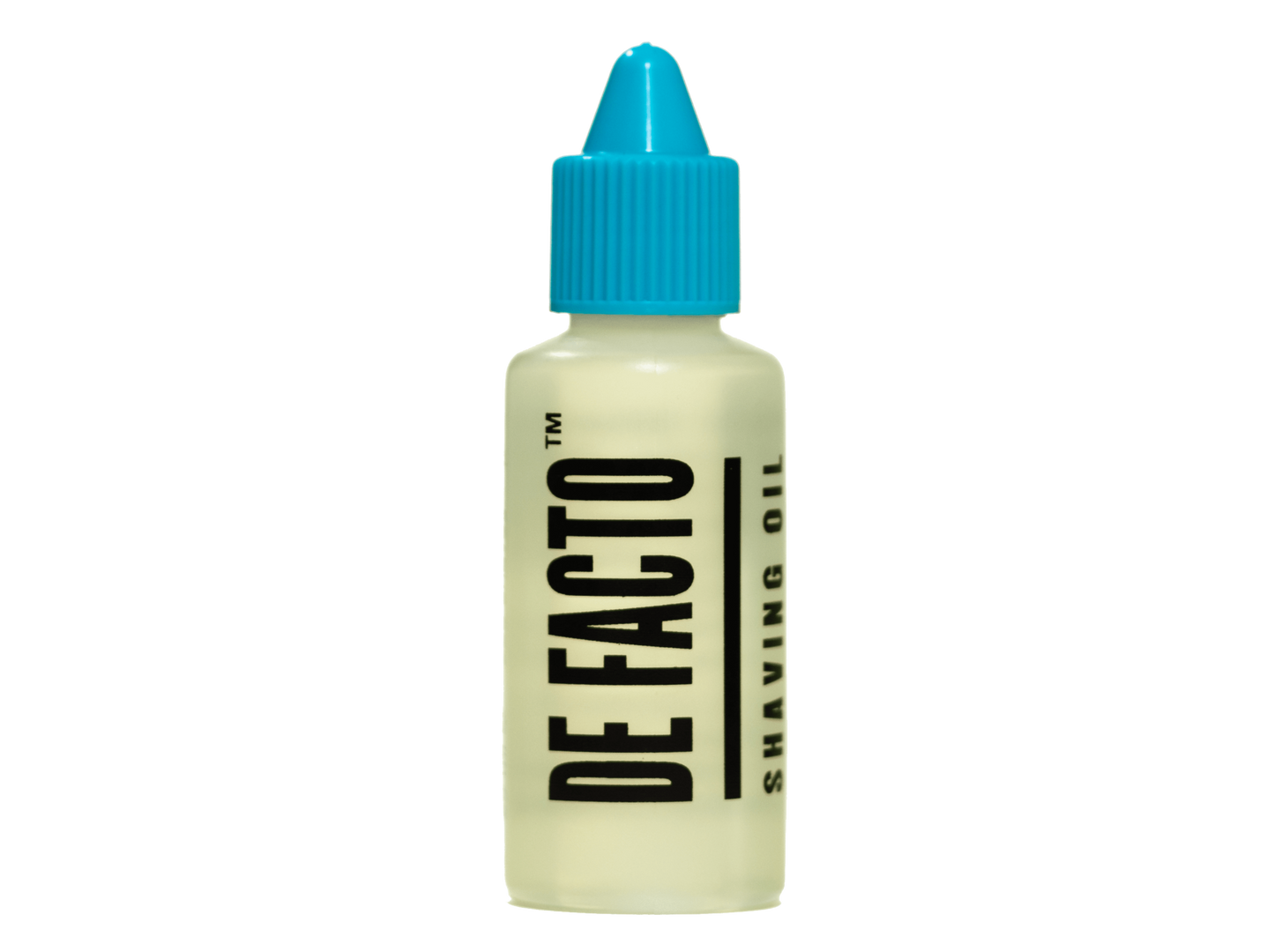 Collapsible content
Description

A revolution in shaving, De Facto shaving oil is made from 100% natural ingredients.


Just a few drops is all that is required for the best shave of your life. Our 25ml bottle lasts for 200+ shaves.

If you wish for your item to be shipped with or without product packaging please ensure to make your selection on the dropdown.
Ingredients

Essential Oils:
100% Natural Ingredients = 100% care for your skin.
Natural ingredients like essential oils 💧
Soybean, clove and sesame oil are rich in vitamin E and antioxidants which promote skin health, elasticity and tone.

Lavender Oil:
A natural anti-inflammatory which helps reduce redness and heals the minor scrapes that can come with shaving. 100% natural ingredients like lavender oil mean De Facto shaving oil uses zero alcohol and perfumes which can dry out and irritate the skin.
100% natural, 100% hydration.

Menthol:
Menthol naturally cools open skin, eliminating redness and reducing irritation.

Aloe Vera:
De Facto Sensitive Shaving Oil contains 100% natural ingredients.
Aloe vera helps provide a smooth shave while soothing the skin for the ultimate shaving experience.

Clove Bud Oil:
Natural ingredients like Clove Oil. Its antibacterial properties reduce irritation and heal and repair broken skin quickly. Because we only use 100% natural ingredients, we never use nasty chemicals and perfumes which can dry out and irritate the skin.
How To Use

1. Generously wet skin to be shaved.
2. Apply a few drops of De Facto to wet palms and massage into shaving area.
3. Wet the area of skin again, wet razor and shave, rinsing razor often and keeping skin wet.

For extra cool comfort after shaving, massage 1 drop into wet skin and let dry.
Sustainability

Did you know that Aerosol cans take 80 – 100 years to decompose?

Or that it's estimated 200 million shaving foam cans are discarded into landfill in the UK alone each year.

Just 1 bottle of De Facto Shaving Oil saves you, and the planet, 4 foam cans.

Now let's shave the world together.